Northeast Christian Church
We wouldn't pray for a moment like this, but we were

made

 

for a moment like this.
Northeast would not be the awesome place it is without our dedicated team of volunteers. There is a wide range of ministries where you can plug in, get connected, and use your gifts for God's glory. It doesn't matter whether you serve on campus, in our city, or around the globe. Small acts done with great love will change the world.
Kingdom impact looks beyond and outside of itself.
We want to redefine church by the way we live, love, and serve, earning a reputation as the Love the 'Ville church.
250+ individual deliveries made
We delivered over 1000+ pizzas to our local healthcare workers as a treat to get through the day serving our community.
38,534 Snack Packs collected and given to the community
We opened our doors to collect all kinds of canned goods to alleviate food scarcity in our city, which reached an all-time high during the pandemic.
27,325 pantry items collected
A lot of kids desperately need the meals that they get in school, like their breakfasts and lunches. But when COVID hit and they weren't going to school, they weren't able to get the food they depend on to survive. Northeast was able to bless all of the kids in the school system in our surrounding zip codes with our food pantry and snack packs.
We worked with our partner, Scarlet Hope, to gather items for hygiene kits for women in our community who needed them.
Served 25 schools during a pandemic
Before 2020, we regularly partnered with 10 schools, and the pandemic brought us opportunities to meet the needs of many more. In the middle of 2020, we added our eleventh partner school, Portland Elementary.
Served 41 young ladies who attend the TAPP School (Teenage Parenting Program)
Each mother and child received 12 days of gifts for Christmas. The young moms were also given twelve days of encouraging messages from some of our Northeast staff and volunteers.
The pandemic was not easy on our teachers. They had to take the classroom virtual, and we wanted to support them in anyway we could. We blessed them with gift cards to use for supplies and equipment they would need for their virtual classrooms.
Served 50 non-profits, churches, and businesses
We are official partners with 8 non-profits, but were able to serve many more local non-profits, churches, and businesses throughout 2020.
The pandemic presented needs for our community that we thought we would never see. We were able to create a food pantry and collect hygiene kits to serve thousands of people in our city.
Served 300+ Thanksgiving boxes and turkeys
We were able to join with some of our local partners to reach those who needed a hot Thanksgiving meal!
2020 Servanthood Stories
Whether you serve on campus, in our city, or around the globe, we believe that small acts done with great love will change the world. We saw lives change because of the generosity of your time shared with these ministries.
Scarlet Hope
Northeast supported the work of Scarlet Hope by providing much needed items for their new 706 COVID Food Pantry. From March 2020-July 2020, 165 women were served by the 706 Food Pantry with food boxes, toiletry items, and gas cards.
Portland Promise Center
Northeast continued to engage with Portland Promise Center and provided much needed NTI volunteers. We also provided 100 Thanksgiving Food Boxes for the families they served. We were also able to help connect them with organizations in our city like K&I Lumber who provided toys for their Christmas store.
Sweet Peaches Restaurant
Northeast was able to fund and serve 350 hot meals, 200 turkeys, and 200 pork loins to the elderly and food-insecure families in the Russell Neighborhood.
Trikes for Tikes
Trikes for Tikes was able to fix and donate 679 bikes that were donated to kids, people experiencing homeless, and those in recovery.
Dominican Republic Missionaries
Northeast was able to reach 400 prisoners with much needed hygiene items in the Dominican Republic.
Earth Mission Asia
Northeast was able to partner with Earth Mission Asia. They celebrated their first graduating class from the Physician Assistant Training program in Myanmar. Graduates will return to remote villages to provide healthcare to those who have extreme shortages of current access.
Volunteers
The Next Gen team had 60 total volunteers consistently serving our students every week. 22 of which are brand new leaders who started in the middle of a pandemic.
Student Serve Night
100 students and leaders participated in a socially distanced serve night partnering with Portland Promise Center, Love City, and UP for Women and Children. They encouraged essential workers and elderly in nursing homes throughout Jefferson County.
You are surrounded by others for a reason.
Each one of us needs a place to belong. We were created to live our lives and faith together. Relationships are what God uses to grow and mature our faith in Him. That's why we are so passionate about community. Building community is the best way for you to grow closer to God and to other followers of Jesus. No matter where you are in life, there's a place in our community for you.
Digital Community
People in our 24/7 prayer movement
People involved in a watch party
Families watching NE Kids content weekly
Students involved in small groups
2020 was the year for all things digital
But that didn't stop us! We took ministry to the internet.
2020 Community Stories
Meeting people face-to-face wasn't really an option in 2020. We had to bring our ministry completely digital to continue our mission to love God and love others.
We believe God calls us to a life of
generosity

. That includes your time, your talent, and, yes, your money.
Our mission at Northeast is simple: Love God and love others. All of this is possible because of the generosity shown by the people that call Northeast their home. We always want to be an organization that is transparent and straight-forward with finances and how they are used. Thank you to those that gave. Thank you for putting your faith in Jesus and trusting Northeast to advance the Kingdom of God.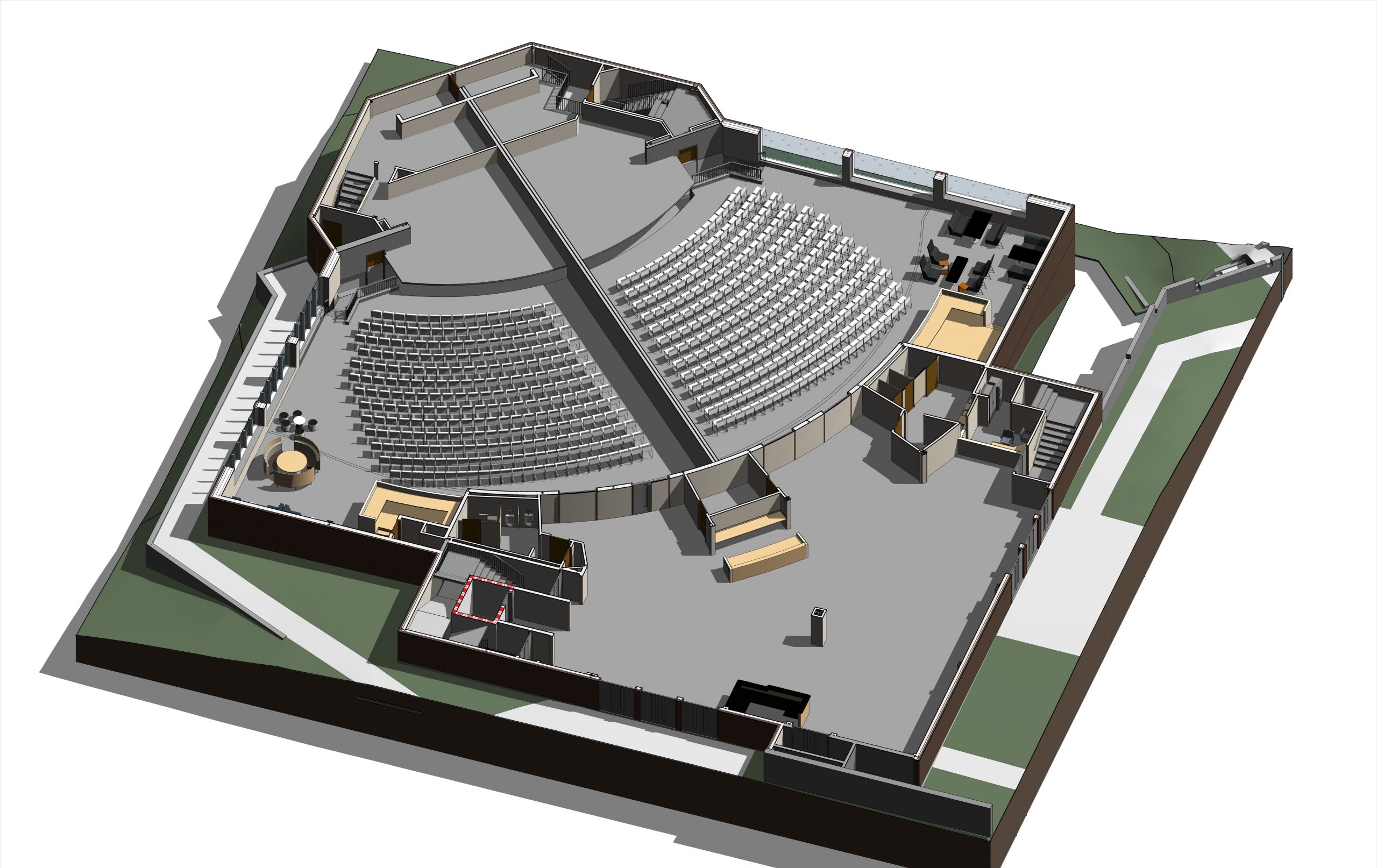 The New Student Center
We are so excited to welcome our students back on campus to a brand new space! As some of you may know, our student center has been undergoing renovations for the last year and a half. Because of your generosity, we were able to complete this project to welcome our students to a new and improved environment!
Love the 'Ville Christmas Eve Offering
2020 Giving Stories
Through your generous giving, Northeast has been able to impact the lives of so many around our community. Here are just a few stories of some of the amazing people and businesses we could love this year.