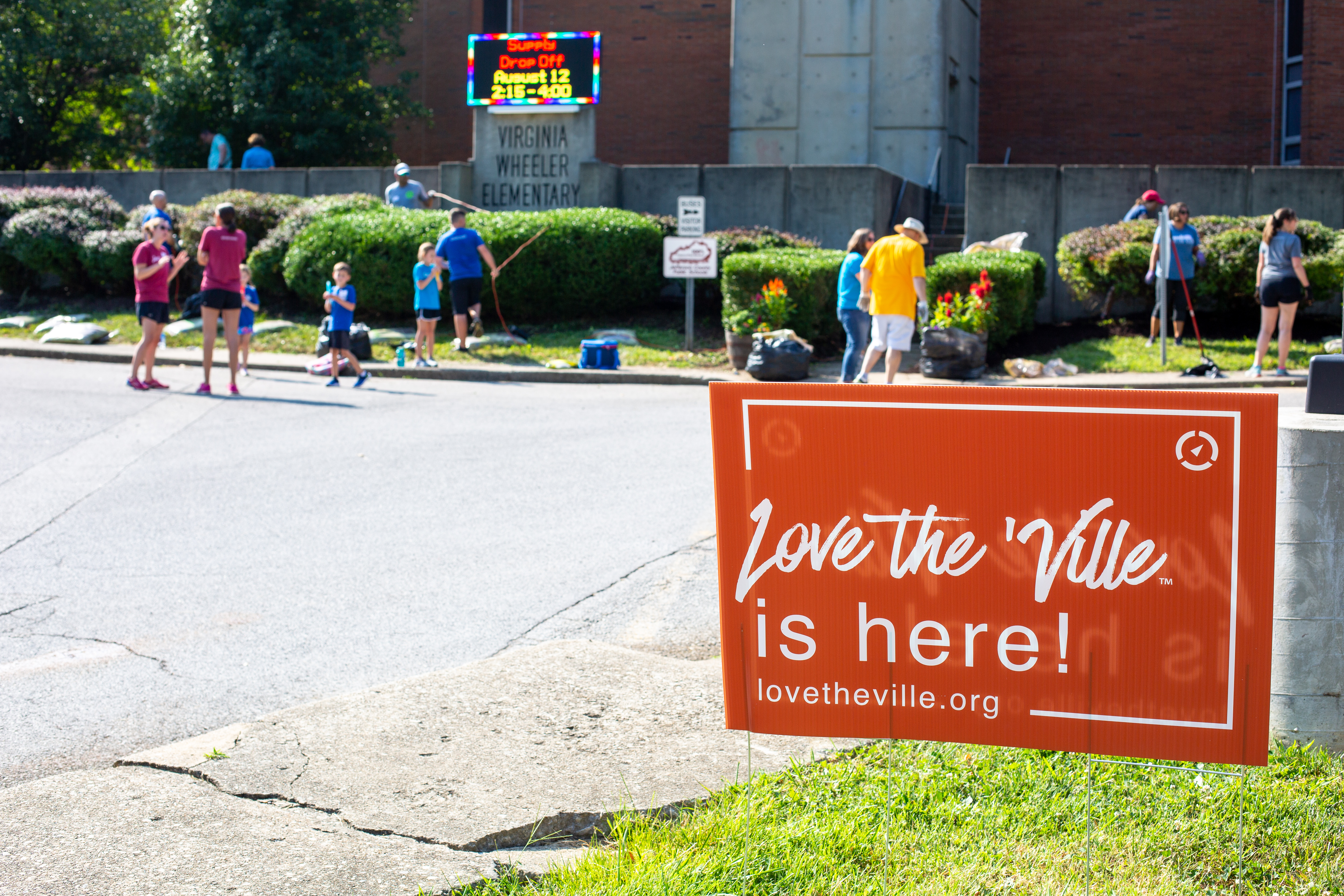 Outreach at Northeast focuses
on how to impact our city and beyond.
The Love the 'Ville lifestyle seeks to unleash love in all areas of our lives. It began in 2014 when 1,800 people from Northeast took our Sunday church services to the streets of Clifton helping the neighbors and businesses based on one question: "How can we help?" Now, fueled by our yearly Christmas Eve offering, it has grown into a year-round movement with three specific focuses: loving our city, schools, and the world. Will you join us as we unleash the love of Jesus?
We impact the next generation by building relationships with the principals, teachers, and students in our partner schools.
Every principal has a list of things they want to accomplish and dreams that will help their students succeed. We want to come in and help make these dreams come true. This looks like mentoring, tutoring, reading, special events, and so much more.
Why schools? There are so many needs, please join us in loving our schools. Need help getting started, contact our Schools Outreach Pastor, Richard Mosqueda.
Find A Project
Our Partners
We connect our stakeholders to service opportunities and to non-profit partners who are bringing peace and prosperity to people in our city.
Matthew 25:40 "The King will reply, 'Truly I tell you, whatever you did for one of the least of these brothers and sisters of mine, you did for me."
Check out our partners below or if you need help getting started, contact our Local Outreach Pastor, Tomara Brown.
Find A Project
Our Partners
We have developed partnerships that bring peace and prosperity to communities while sharing the saving grace of Jesus.
They empower local people by developing sustainable initiatives that we can support through strategic short-term trips. Want to learn more? Contact our Outreach Team Lead, Jason Shreve.
Find A Project
Our Partners