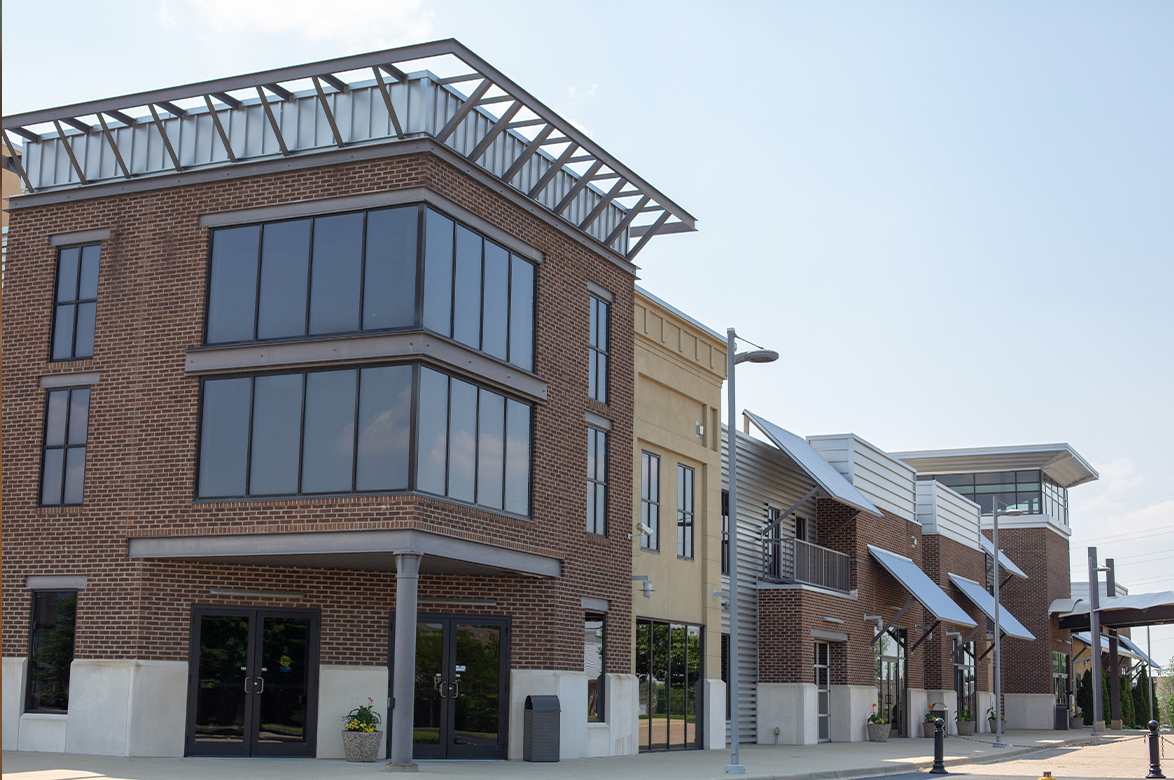 Location
Northeast Christian Church Brownsboro
9900 Brownsboro Road
Louisville, KY 40241
Directions
Parking: We have plenty of spaces and a parking team to help get you into a spot. If you're just visiting, we have dedicated parking for you too. We have awesome volunteers that can assist with where you need to go, and help you feel welcomed.
Coffee: We all need it. We have complimentary coffee to help your morning fix. Stop and say "Hello" at our cafe and introduce yourself! We can help direct you around Northeast and answer any questions you may have.
Our Brownsboro location spreads across three buildings: The Worship Auditorium, NE Kids, and the Student Center (currently under renovation). Each service is laid back, so come as you are – even if that means shorts and flip flops! We'll have a time of worship with music, take communion together, collect a weekly offering and hear a message designed to inspire and challenge you toward growth in your relationship with Jesus. Have questions, not sure what you believe? Struggling? Going through a rough patch? That's ok! When we say, "Come as you are", we mean it!
Want to learn more about the worship experience? Check it out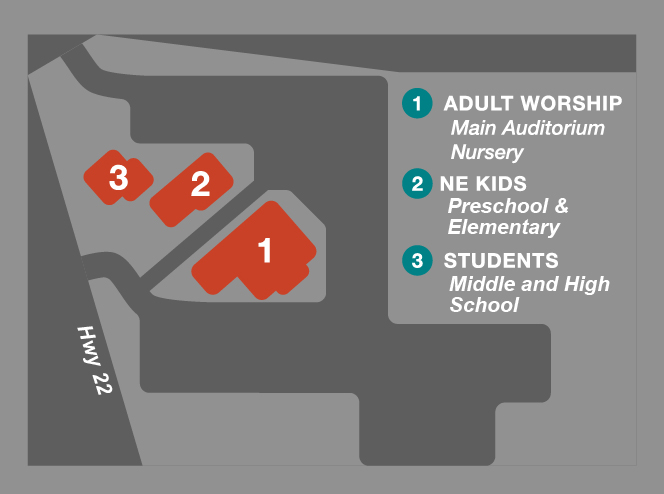 Check-in for these areas opens 20 minutes before service and closes 15 minutes after service begins.
We LOVE kids! Every weekend we provide services for all age groups. It's our goal to help the next generation develop a relationship with Jesus, so we want to make Him relevant to every age. Join us in the NE Kids Building!
Nursery | Sunday at 9:00am & 11:00am
Preschool | Sunday at 9:00am & 11:00am
Elementary | Sunday at 9:00am & 11:00am
Learn More
Learn, connect, grow and be inspired.
Each week students have the opportunity to worship and hear authentic and applicable teachings that relate to their everyday lives. Join us in the Student Center!
Wednesdays | 7:00pm – 8:30pm
Sundays | 9:00am & 11:00am
High School
Wednesdays | 7:00pm – 8:30pm
Learn More