YOUR GIVING HELPS:
Community – We believe that a relationship with Christ is the most important part of your life, and we want to help you live a life that is focused on Him. We do that through Community Groups, study opportunities and conferences that will help you engage on a deeper level in your relationship with Christ. It's why we celebrate baptism and stories of lives changed.
Servanthood – Meeting the needs of those that come onto our campuses and those in our community, both locally and globally,  is the greatest way we are able to show others that they matter to us and God.
Weekend Services – From kid and student programming to worship and weekly messages, we want to inspire you, challenge you, and ultimately move you closer to Christ.
SECURELY GIVE ON-LINE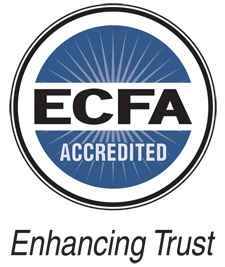 Your information is held securely by SSL encrypted connections. This information will remain private and will never be given away to third parties, other than to process your scheduled contributions.
ECFA enhances trust in Christ-centered churches and ministries by establishing and applying Seven Standards of Responsible Stewardship™ to accredited organizations. Financial accountability is important to us and that is why we take the extra steps to remain responsible with the money given to Northeast.